Dr. Michael Kiermaier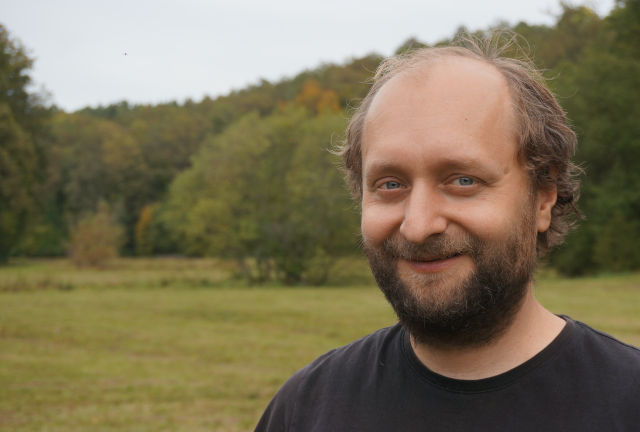 Address
Lehrstuhl Mathematik II
Universität Bayreuth
95447 Bayreuth
Germany

email: mNicOhael.kiermSaier@uPni-Abayreuth.dMe (remove the six capital letters NOSPAM)
room number: 3.2.O2.736 (building NW II)
phone: +49 (0) 921/55-3382
fax: +49 (0) 921/55-3385


public GPG key.
author profiles on MathSciNet, Zentralblatt Math and DBLP.
Mathematics Genealogy Project ID 169204.
ORCID 0000-0002-5901-4381.
ALCOMA 20
Together with Sascha Kurz and Alfred Wassermann, I'm organizing the conference ALCOMA 20 (International conference on Algebraic Combinatorics and Applications), 2020-3-29–2020-4-4 in Kloster Banz, Lichtenfels, Germany. For further information please visit the ALCOMA 20 homepage.
Publications
Conference talks (selection)
Thesis
Geometrische Konstruktionen linearer Codes über Galois-Ringen der Charakteristik 4 von hoher homogener Minimaldistanz
The following image shows the projective Hjelmslev plane over the integers modulo 4. The black circles indicate a maximal (7,2)-arc, which is unique up to geometric isomorphism. Its Gray image generates the expurgated Nordstrom-Robinson code, a nonlinear binary [14,6,6]-code which has better minimum distance than any linear binary [14,6]-code.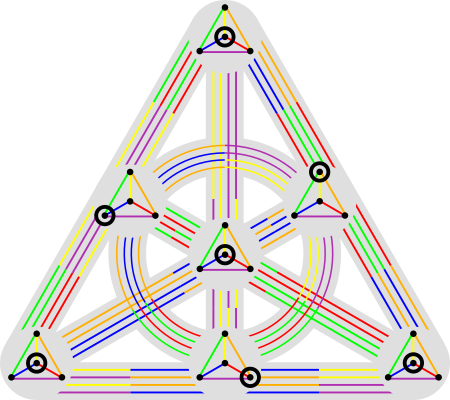 Miscellaneous
In this preprint we classified the (6,4;3)2 constant dimension subspace codes of maximum possible size. It turned out that the maximum size is 77, and that there are 5 isomorphism classes of those codes: